Follow
"Spirit on the Road"
in our blogs!
_______________

"In Spirit's Time"

"Inspired by Spirit"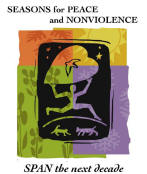 Science of Mind Teaching

As a Divine being, you are the master of your destiny.

This is the great message Religious Science brings to people of all faiths. It is a fresh concept of religion as a life philosophy and a science. As a philosophy, Religious Science presents a practical, down-to-earth way of thinking about the nature of the Universe and our relationship to it. As a religion, it presents a philosophy that is both mentally stimulating and emotionally satisfying. As a science, it presents specific and definite ideas which you can demonstrate for yourself and directly experience the benefits in your life.

There is a power for good in the Universe greater than you are—and you can use it!

Science of Mind® is a system of mental and spiritual principles, combined with a technique for the application of these principles. It is designed to live and expand consciousness in ways that lead to an even higher order of livingness. It emphasizes the spiritual connection of all, thus promoting peace and greater harmony at all levels of experience. The consistent application of Religious Science results in health, satisfying relationships, enhanced creativity, and prosperity.

Change your thinking and change your life!

Religious Science is not a closed system of thought. It grows continually as humankind evolves, drawing on the frontiers of knowledge as well as the wisdom of the ages.