Follow
"Spirit on the Road"
in our blogs!
_______________

"In Spirit's Time"

"Inspired by Spirit"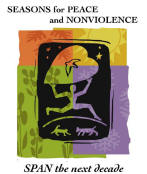 Peace & Spirit Gift Shop

Samples of what we have in the store
with more to come

Caption

Peace Is
Live It
Be It


Namasté Drinkware
The God in me greets the God in You!
Every moment of every day, from the first cup in the morning.