Follow
"Spirit on the Road"
in our blogs!
_______________

"In Spirit's Time"

"Inspired by Spirit"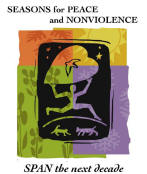 Free Metaphysical E-Books
Right click and choose "Save File As" or "Save Link As"

Emmett Fox
He was an early New Thought Author, healer, and minister. He had a strong influence on the AA movement.

• Emmet Fox Speaks

• Your Heart's Desire


Ralph Waldo Trine


Judge Thomas Troward
When we talk of Judge Thomas Troward we refer to his influence on Ernest Holmes as being the "Law" we refer to.

• The Edinburgh Lectures


Ralph Waldo Emerson
Emerson was one of Holmes' earliest influences and the thinker who started Ernest on his journey. Emerson was the Love or heart of the teaching. It was Ernest's first contact with the transcendentalist movement.

Ernest Holmes
Ernest Holmes is the founder of the Religious Science spiritual philosophy. He was a teacher and drew his teachings from the common truth of all spiritual philosophies.

Science of Mind (1926 edition)
This is his original work, which is set up as a series of lessons.

Science of Mind (1938 edition)
This is the issue we presently use and refer to as the "Textbook."
The Introduction to the "Text Book" is the bulk of the first year of study and the basics of the Science of Mind.
The Thing Itself
The Way It Works
What It Does
How To Use It

Creative Mind (1919)
This is his first published work

Creative Mind and Success (1919)
One of my favorites and my first read SOM book

Brave New World
An article by Ernest Holmes


Dr. Frederick Bailes


Charles F. Haanel


Dates to Remember:
Our Blogs!
Tutorials:
Just added!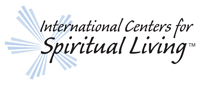 Support
Dr. Charles Geddes'
Bridges
of
Wellness
Focus Ministry